CMLC, East Village River Walk, Calgary, 2012
"Promenade" 2012 by Julian Opie commissioned by CMLC for East Village.
7.3 x 2 x 2 metres LED tower. Located: Corner of 4th Street and 5th Avenue S.E. (adjacent to 5th Street flyover connecting downtown to Memorial Drive)
The largest work of its kind in the country and only the second Opie creation in Canada, Promenade reflects the flow of passers-by, of the Bow River, of traffic and of time through East Village – an artist's inspired response to the character and energy of the environment. While the artist describes the work as "a marker for the new East Village – an identifier for the new life being created in this neighbourhood," it is equally a tribute to the energy and sense of community that thrived here in the earliest days of East Village and the City of Calgary.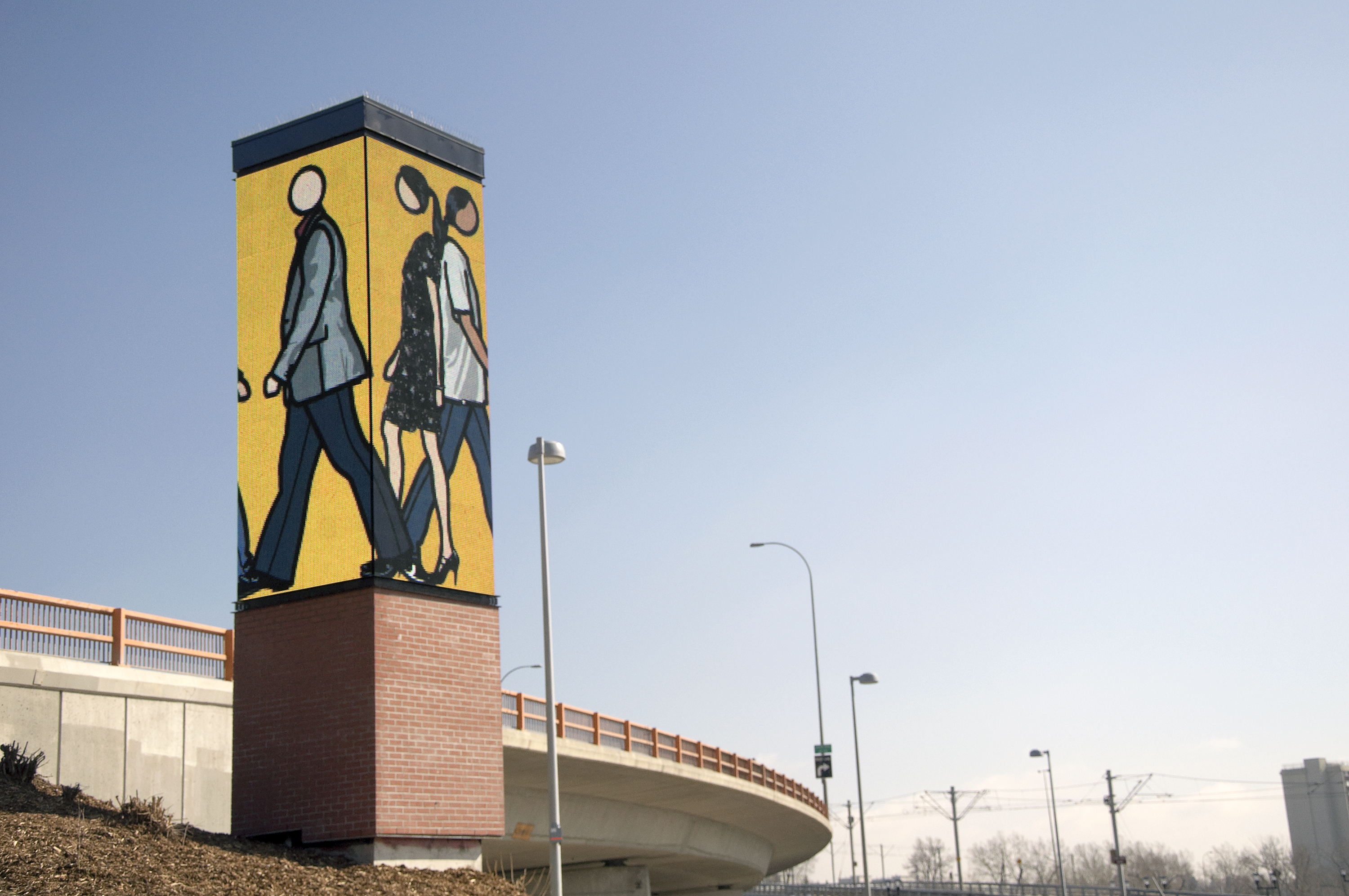 "Promenade", looking East Photography Kris Emmerson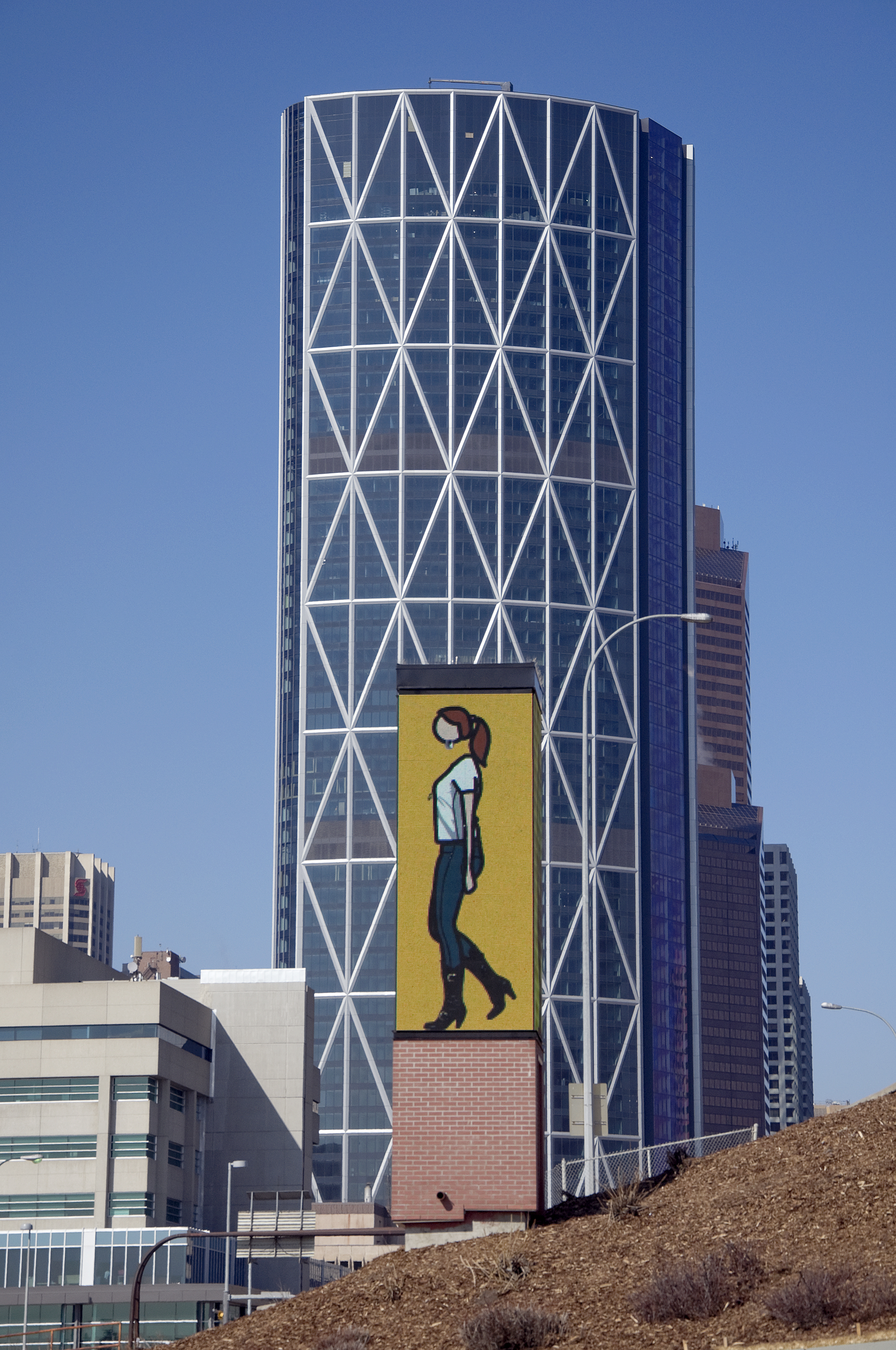 "Promenade", looking West Photography Kris Emmerson
Julian Opie "Promenade", East Village River Walk, 2012